We belong to the Acts 29 Network of churches and are a part of the Spanish River Church Planting Network. These two networks have contributed greatly to the health of our church through relational and financial support.

We are grateful to churches like Crosscurrent Church, Spanish River Church, Remnant Church, Portico Church, Citylight Church, and Redemption Church for their financial and relational support in those early days. In keeping with the pattern we've learned from these churches, and with our desire to join God's global mission, we have committed 10% of all general offerings to church planting efforts from the very start of our own church. Also, as our church grows, we desire to send our people to start new churches in our area and around the world.
We are committed to supporting, both financially and relationally, the following church plants. Join us in prayer for these leaders and churches as they pursue the call to spread the Good News of Jesus.
Redeemer Church of Al Ain
Blaine Boyd and his wife, Kelly, are planting Redeemer Church of Al Ain in Abu Dhabi, United Arab Emirates.
Charles Shannon and his wife, Jacqueline, are planting The Mission Church in Norfolk, VA.
Bill Dumphy and his wife, Tracey, are planting GracePointe Church in Williamsburg, VA.
Louie Gibbs and his wife, Shenel, are planting Radical City in Portsmouth, VA.
John Allen and his wife, Hannah, are planting Risen Church in Virginia Beach, VA.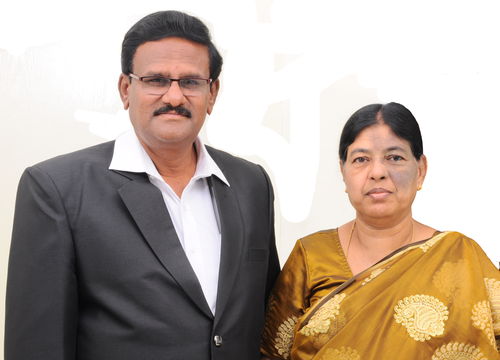 Kanukolanu & Lilly Rose Sudhakar
Kanukolanu Sudhakar and his wife, Lilly Rose, are planting Bethel Gospel Church in Hyderabad, India.
John Murphy and his wife, Kristen, are planting Frontline Church in Fayetteville, NC.