Looking for more ways to dig deeper? Check out the below resources, grab a friend, and journey together to strengthen your faith.
Join us for a 10-week series through the book of Joshua this Fall 2021. We encourage you to use this guide within Community Groups or with two or more people. Download your copy, or pick up a physical copy at the Connections Table through the month of September and August.
If you would like to be connected with someone to go through this study, please reach out to
Melanie
.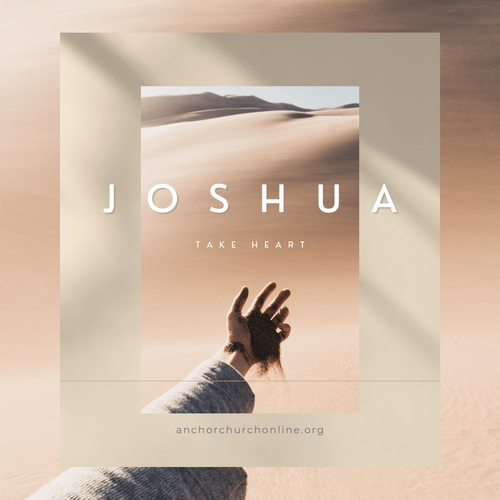 Share hope to those around you...
If you're thinking of hosting one of these gatherings or would like some help with ideas or resources, reach out! Contact
Melanie
.
Consider inviting a family or two - or maybe some co-workers or neighbors - over on Sunday morning to watch the Sunday Service together. You could even host a watch party Sunday evening or anytime during the week.
Consider inviting a friend or two over for a backyard BBQ or a meal anytime. This can be a great way to encourage someone who may be feeling lonely or discouraged during this season.
Consider gathering your neighbors together for a block party. Have each household bring a food item to share or simply bring your own food to eat. Gather together on the block and let all of the kids play together!
Jesus taught with hands-on lessons and illustrations. The
Hands-On Bible
uses the same experience-based learning to communicate God's Word in an active, understandable way.
The Attributes of God For Kids
is a devotional for elementary age children and parents. Based on A.W. Tozer's classic book The Knowledge of the Holy, this book walks through 10 unique and 11 moral attributes of God.
The
World Jesus Knew
helps kids discover the world Jesus lived in through maps, charts, graphs, and other infographic elements. They'll learn about the culture Jesus lived in, his Jewish religion, the power of the ruling Roman Empire, the role of fishermen and carpenters and shepherds.
God Made All of Me
equips parents to talk with both boys and girls about their bodies and to help them understand the difference between the appropriate and inappropriate touch of others. God Made All of Me allows families to build a first line of defense against sexual abuse in the safety of their own homes.
God's Very Good Idea
celebrates diversity and will help children see how people from all ethnic and social backgrounds are valuable to God and how Jesus came to rescue all kinds of people. It will also excite them about being part of church - God's delightfully different family.
looking for past resources? Check out our archive.